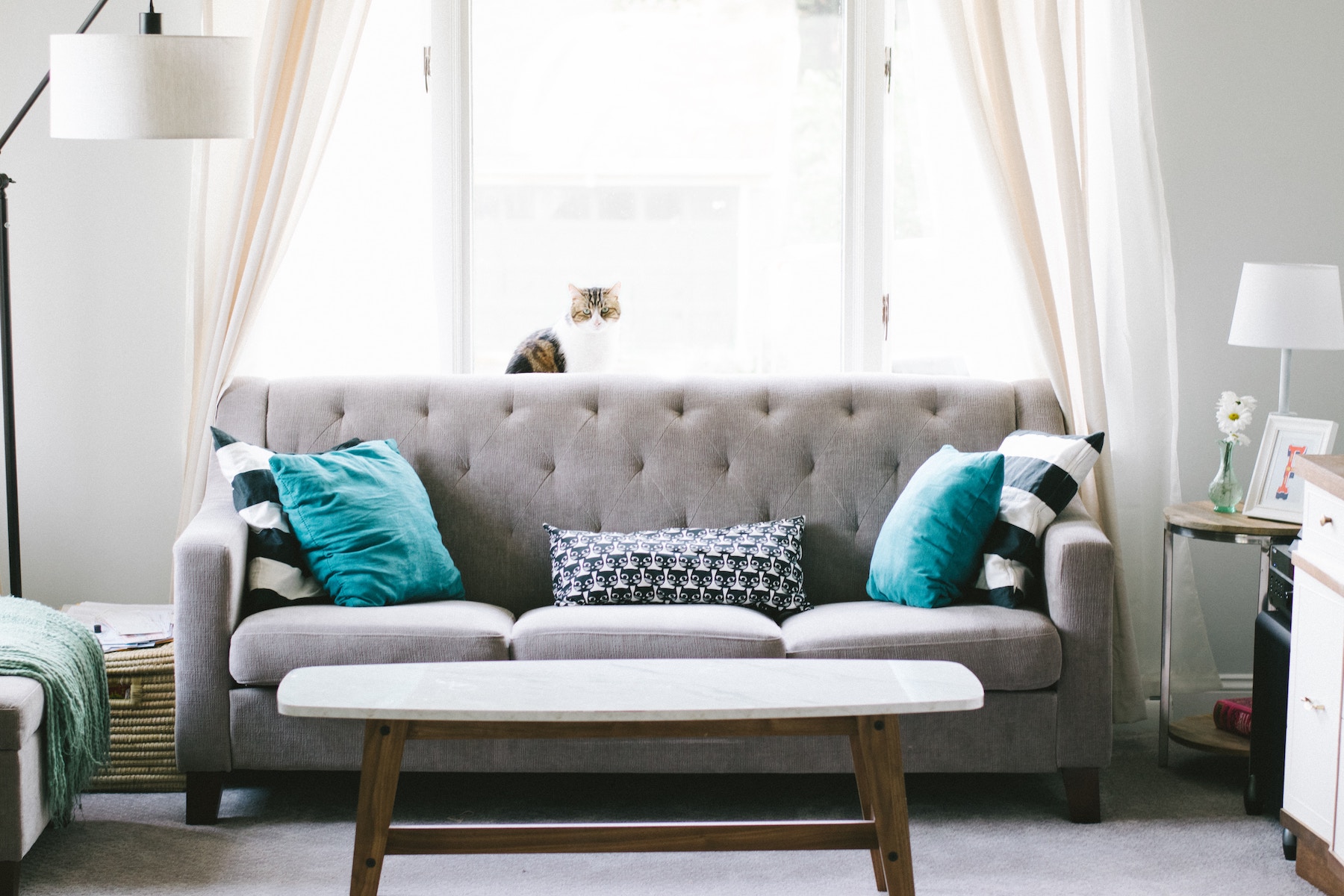 Would you still buy a car without technical inspection?
So
leave nothing to chance

for the purchase of your

futur home

!


Transparency on the technical condition of your future home.
The ImmoPass Certification is a quality control on a hundred technical points of the building.
See an example of inspection report »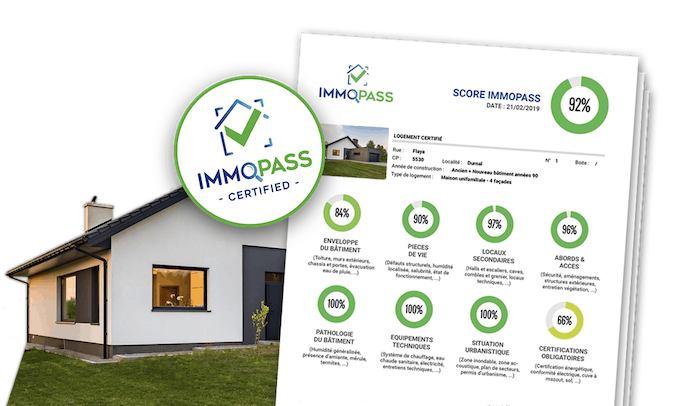 Why use ImmoPass?
A real estate purchase is an important step in your life.
We accompany you during the visit of your future home and we will answer all your questions
Visit with the inspector

An approved ImmoPass inspector will check point by point the technical condition of the home in your presence.

Receipt of report

Receive the full report no later than 48 hours after the visit.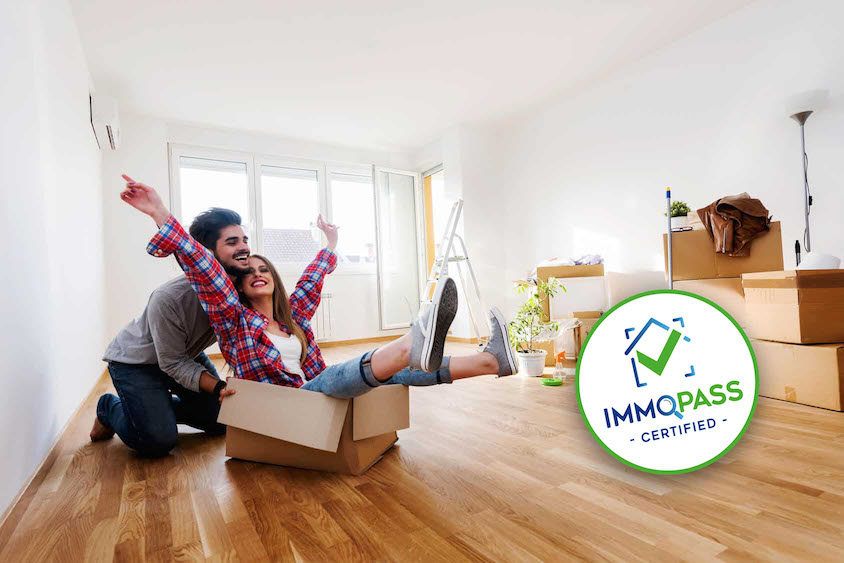 More than 50 buyers have trusted us. And you?
" Thank you and warmly congratulate you for this professional, comprehensive, easily readable and understandable report.
I only have one regret - not having called on you earlier ... "

Richard A.
Sterpenich — Luxembourg
"During their visit to assess the house we wanted to buy, the ImmoPass team proved to be extremely professional, direct and without fuss."

Nathalie D.
Brabant Wallon — Belgium
"I wanted to tell you that we were very satisfied with your service. We will not hesitate to come back to you if necessary or to advise you."

Elisabeth D
Arlon — Belgique
"Thank you both for your professional and incredibly helpful service. The inspection and the report have provided me with much reassurance. I will happily recommend your services to friends looking to buy or renovate a property."

Martin L.
Bruxelles — Belgique
How much does ImmoPass support cost?
Take advantage of an accessible, all-inclusive plan to avoid unpleasant surprises.
ImmoPass Support
€

649

incl. VAT
Complete package for ImmoPass support and receipt of the inspection report.
Make an appointment
80 checkpoints
A professional inspects every corner of your future home at more than 80 checkpoints.
Inspection report
Receive a clear and readable report on any problems encountered to buy transparently.
Budgeting of works
Do you want to know the estimated amount of work required?
— Option offered at €199 incl. VAT
Good management of the condominium
For condominium accommodation, we analyze the building documents to anticipate unforeseen costs. — Option offered at €199 incl. VAT
How long does an accompaniment last?

Although the duration is not strictly defined and left to the referee of the inspector, the visit lasts approximately 1 hour to 1 hour 30 minutes depending on the accommodation and the number of comments.

What to prepare for the visit?

The inspector performs a standardized assessment of the building which does not require any special preparation. However, if technical documents are available (plans, energy pass, etc.), this will allow an in-depth analysis.

When should we pay for support?

After making an appointment with one of our inspectors, you will be invited to make the payment by bank transfer before the visit.

Our inspectors are exclusively independent architects approved by ImmoPass, with more than ten years of experience in the building.
In which regions do you carry out inspections?

We are operational throughout Belgium as well as in the Grand Duchy of Luxembourg.


Does the inspection allow you to negotiate the purchase price?

The inspection allows above all to bring objectivity to the technical quality of the home. It's up to you to use these elements wisely in your purchase negotiation.

What to do if the inspection turns out to be alarming?

You will have done well to have called on ImmoPass!
You can either abandon your purchase, or you proceed knowingly and knowing which work to implement quickly.

Does the owner have the right to refuse the inspection?

The owner has the right to refuse the inspection.
However, if this is the case, you have every reason to be wary of this purchase.
Avoid the "If I had known! ..."
Leave nothing to chance for the most important purchase of your life.
Make an appointment